Export your data from Accounting Suite
With our service, you can successfully move your data, even having absolutely no programming skills.
We care about data protection
Our developers conduct best data safety practices to transfer your records under the protected link. And keeping up with our Privacy Policy, your access credentials are erased from our systems right after the transition is finished.
We provide the meticulous outcome
We have comprehensive expertise in data export of different forms of software, and Accounting Systems are belong there, too. Knowing each of the peculiarities, we will accomplish the data export in the most accurate way.
Our company is chosen by a number of businesses
Relokia is a group of experts recognized as a reliable company in the industry. To make certain that users love us, simply take a look the 5-star user reviews on Capterra and G2.

Why is Relokia the best solution for a data migration service?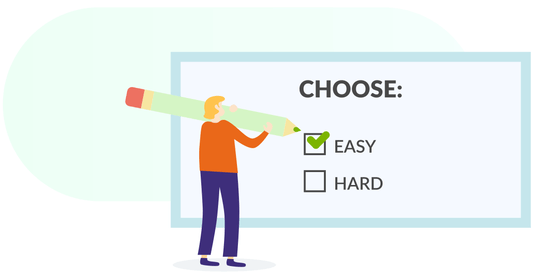 Easy-to-use approach
We designed our service with the ease for our clients in mind. That's the reason for its simplicity. You just need to share your export requirements with us, and we will do everything for you.
Next
First-class data migration services
We know to what extent data migration could be difficult and confusing for an inexperienced user. So, our team is here to help you perform this intricate task. No matter if you need to import data to a new Accounting system or, for instance, change it to the text format, our experts will deal with that without trouble.
Next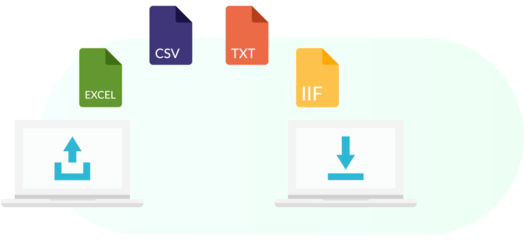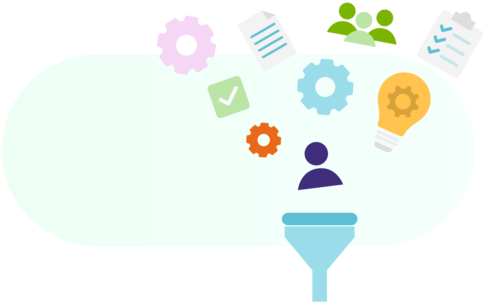 Data filtering
When our clients only need the migration of a part of accounting files, we allow picking data filters to shift only the data they need.
Next
Data correlations maintenance
All the relations between your Accounting info will be precisely maintained during the data migration. The correct structure of data interrelations is guaranteed.
Next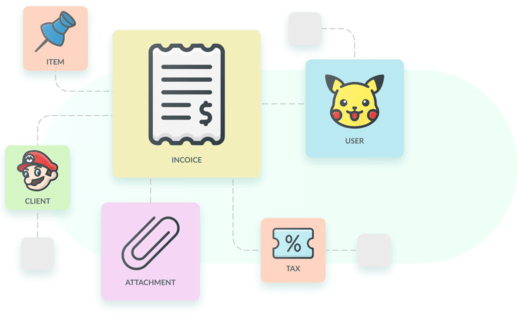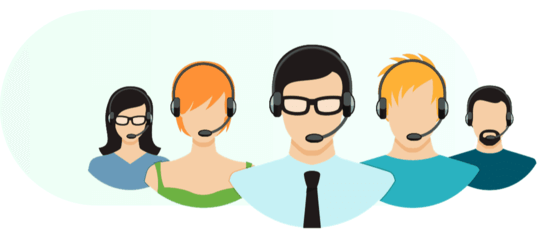 Personalized customer service and support
Our customer support representatives provide exceptional assistance and always ready to help you with any issues and respond to your trickiest requests.
Next

Data we can export from Accounting Suite
*This is the basic listing of the records available for export. It can be different for certain systems. Please, verify with our experts.
Bank Transfers and Transactions

Customers, Vendors and Companies

Accounting documents

including Account, Invoices, Journal Entries, Payments, Taxes, Expenses, Estimates, Bills, Orders, Receipts, Items and much more
How it works for Accounting Suite export
Contact our team

We'll discuss all of the stages of your data transition to consider the amount of time needed and all the other important elements of for performing the migration.

Attach Accounting Suite and your target Accounting system

Give us the access to each of the platforms to get your files from the source and move it to the target.

Select a date of your export

Check at which periods most of users are offline and choose this time period as it's the most favorable time for your data export.

Export your files from Accounting Suite

Begin with the full migration process to shift all of your information to the target Accounting System.

Begin with your new Accounting System!

When every single one of your accounting files are transferred to the new platform, you can begin using it immediately.
Your data security is a crucial matter
Our experts work all the time to assure the safeguarded link, as well as the absolute security of your information throughout the switch!
What is the Data Export from Accounting Suite price?
Your data export from Accounting Suite cost leans on the next factors: business data volume, custom work of default process you'll request, and transfer complexity. Start a Free Demo to check the Migration Wizard perform and find out how much your data export will cost.
Start a Demo
Let's make your migration quick and effortless
Save yourself days of work with our automated migration tool
Try the free Demo