Export your records from Debitoor
With our team, you will successfully migrate records, even having zero programming skills.
We value data protection
Our developers perform best data protection practices to transfer your files under the protected link. And keeping up with our Privacy Policy, your credentials are removed from our systems succeeding the data export.
We provide the meticulous outcome
We have comprehensive expertise in data export of various types of management software, and Accounting Systems are belong there, too. Taking into consideration each of the peculiarities, we will accomplish the data transition accurately.
Our service is chosen by a number of businesses
Relokia is a group of experts known as a reliable service around the data migration market. To make certain that users love us, simply take a look the 5-star reviews on Capterra and G2.

So, why choose Relokia for a data migration service?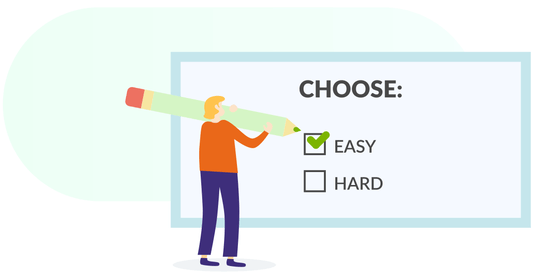 Straightforward approach
We created our service with the ease for our customers in mind. That's why it's so simple to employ. You just need to tell us about your data migration needs, and we'll get the work done.
Next
First-class data migration services
We know how data migration could be difficult and confusing for beginners. So, we are here to help you conduct this intricate process. It doesn't make a difference if you want to move data to a new Accounting system or, for example, export it to the text format, our team will cope with that without trouble.
Next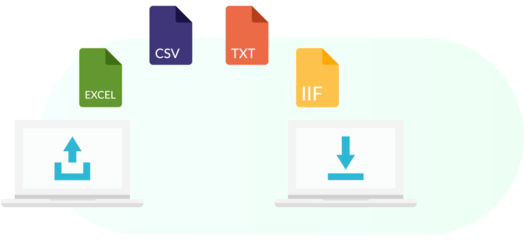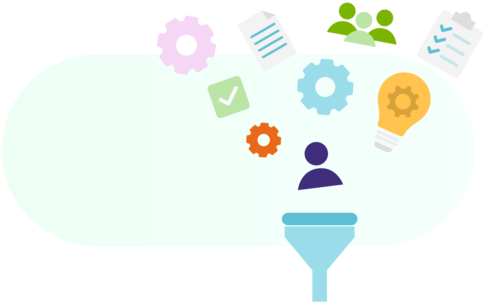 Data filters
When our clients only need the migration of a part of accounting files, we enable choosing data filters to shift only the files they need.
Next
Record interrelations maintenance
All the connections between your Accounting documents will be precisely maintained during the data migration. The exact structure of data interrelations is ensured.
Next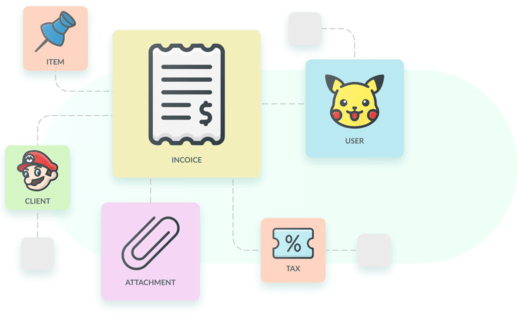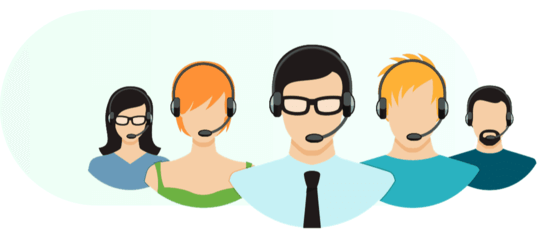 Personalized customer service and support
Our customer service representatives provide exceptional assistance and always prepared to help you with any kind of issues and answer your trickiest requests.
Next

Records we can export from Debitoor
*This is the basic listing of the records possible to migrate for export. It can differ for certain systems. Please, check with our team.
Bank Transfers and Transactions

Customers, Vendors and Companies

Accounting documents

including Account, Invoices, Journal Entries, Payments, Taxes, Expenses, Estimates, Bills, Orders, Receipts, Items and much more
How it works for Debitoor migration
Contact our team

We'll discuss all of the stages of your data migration to consider the amount of time required and all the other key elements of for completing the migration.

Attach Debitoor and your target Accounting system

Give us the access to each of the systems to get your data from the source and transfer it to the target.

Select a date of your export

Check at which periods most of users are off the system and choose this period as it's the most favorable time for your data export.

Export your info from Debitoor

Start with the full migration process to shift all of your records to the target Accounting System.

Begin with your new Accounting System!

When every single one of your accounting entries are transferred to the new system, you can begin using it without delay.
Your data security is a crucial matter
Our experts work all the time to assure the safeguarded connection, as well as the absolute safety of your information throughout the switch!

Determine the price of your data transition
Data transition cost calculator
Select how you want to proceed
Option #1: fully automated process
Automated data migration
SUPPORT PLANS
Continue
In Free Demo, you can migrate up to 20 records of each entity along with all data relations for free.
OPTION #2: FOR ENTERPRISE OR COMPLEX PROJECTS
ENTERPRISE DATA MIGRATION
Setup a migration to your requirements: handpick records, customize data mapping, merge records, and many more.
What we have to offer:
Dedicated secure local AWS server
Onshore data migration is done easily: we provide a dedicated secure AWS server located in your country or state.
Custom Development
Additional features or some specific record or entity to transfer can be developed to enhance and meet the requirements of your migration project.
Migration to any platform
Your source or target platform isn't on the supported list? We can develop a custom migration for you on the platforms of your choice.
Guided migration setup
Our support service team will guide you on every data migration stage to get the process ideally tailored to your needs.
Highest priority support
Our talented senior support agents take your requests – by email, live chat, or phone call – as the top priority.
Migrating multiple instances
Fast and secure merging of your instances or data transferring from several instances to a single one.
Any other feasible requirest or customization of data migration.
Contact Us
Let's make your migration quick and effortless
Save yourself days of work with our automated migration tool
Try the free Demo