Accounting software has become more advanced and approachable, even for managing personal finances. But what tool to choose? FreshBooks vs FreeAgent are top accounting tools for small businesses due to their straightforward use and rich toolset. Both are affordable and well-rated but still, there are differences that make them beneficial for particular businesses.
Thus, let's compare FreshBooks vs FreeAgent and discover their features including
Invoicing
Expense management
Bank reconciliation
Reporting
Tax management
Inventory tracking
Project management
Payroll
Accounts Payables
Security
Pricing
Private/personal use
What Is Freshbooks?
FreshBooks is a cloud-based accounting software for small businesses, freelancers, and startups. It has one of the highest rates on such review platforms as GetApp and Software Advice. This financial management solution makes accounting management transparent and comprehensive and ensures you receive money quickly. FreshBooks automations, advanced invoicing, and expense tracking simplify daily accounting and save you time for strategic work.
Source: FreshBooks
What Is FreeAgent?
FreeAgent is cloud accounting software that helps freelancers, small businesses, and sole proprietors stay on top of their financial operations. Whether you look for an accounting tool for personal or private use, FreeAgent can cope with both purposes simultaneously. Multi-currency invoicing, payroll running, and automations make business accounting a breeze, while structured spend management helps track personal and business expenses.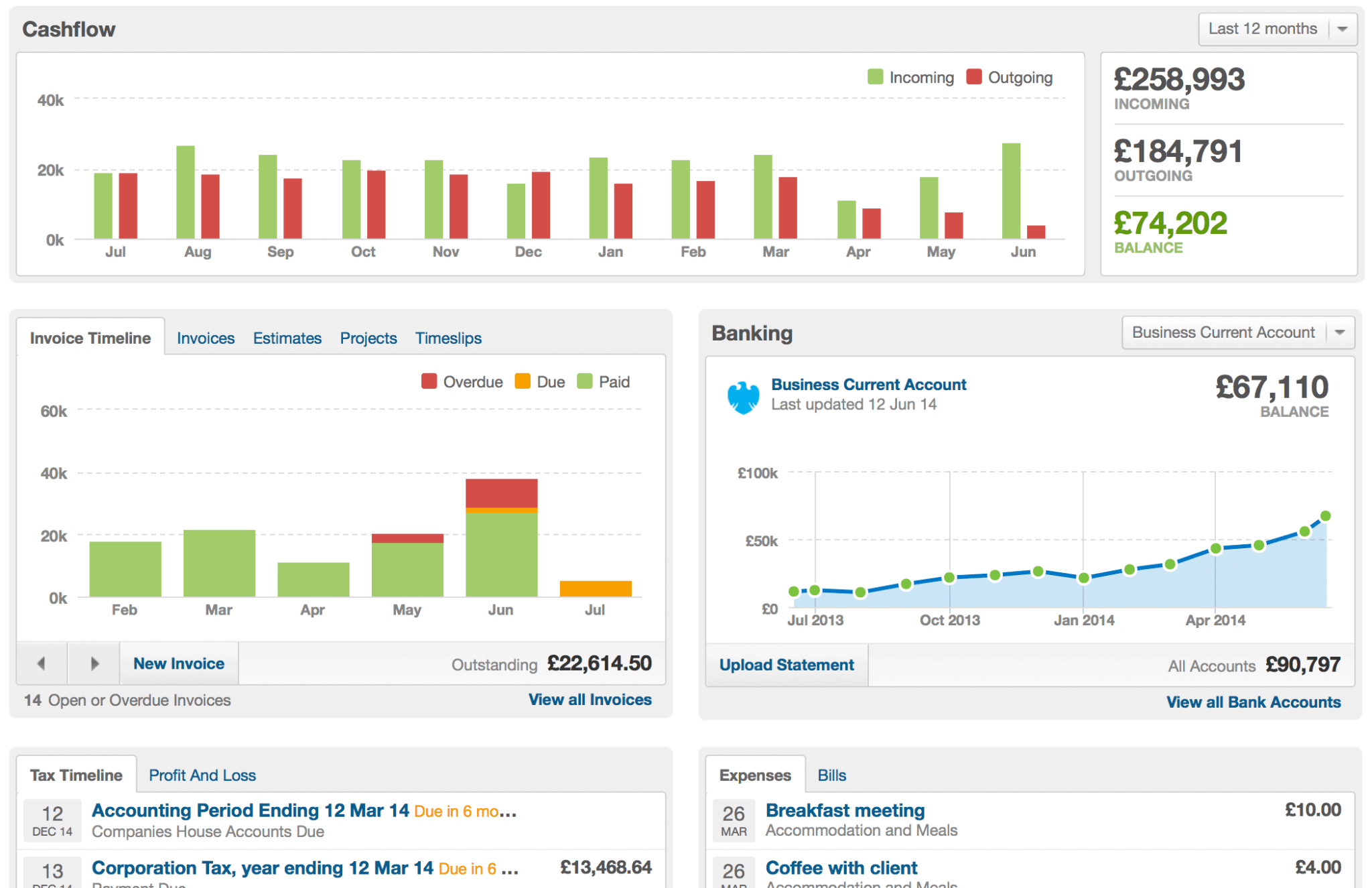 Source: FreeAgent
How to Use FreeAgent Features?
FreeAgent invoicing supports multiple currencies and languages. You can use invoice templates and add a logo to match your brand. Recurring invoices and automated reminders can save you time.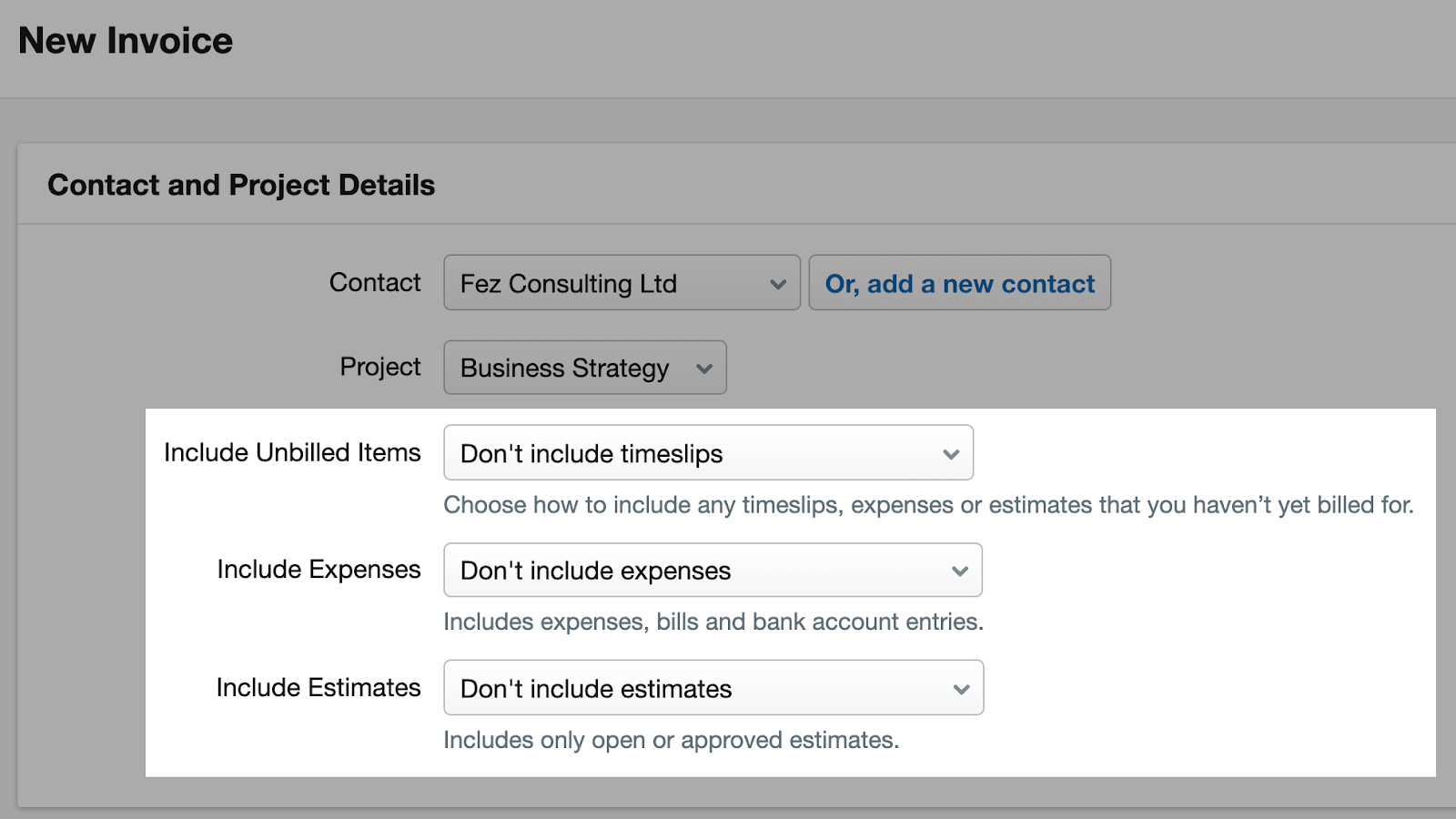 Source: FreeAgent
Financial statements include the balance sheet, profit & loss report, and trial balance report. Thus, you can track your assets & liabilities, income from sales, bank interest, and expenses.
Expense management. You can categorize FreeAgent expenses, upload receipt snapshots from your phone, and check your upcoming recurring expenses.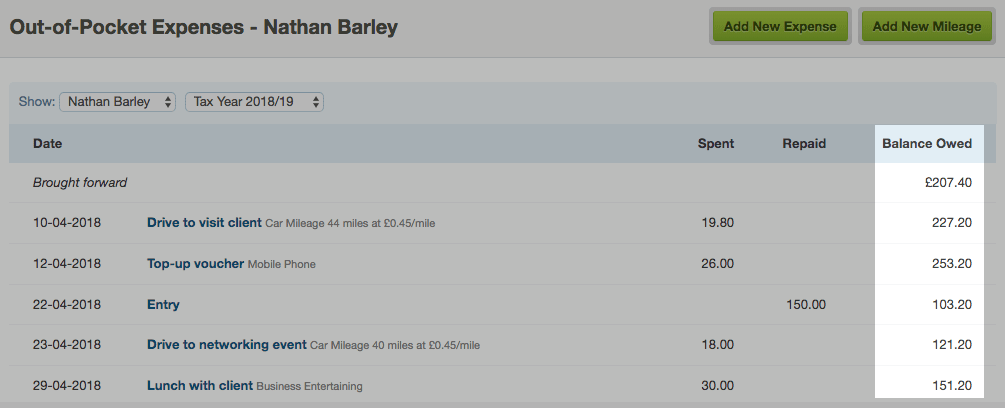 Source: FreeAgent
Track time using a built-in stopwatch or enter logs manually. You can add recorded time to invoices and create timesheet reports.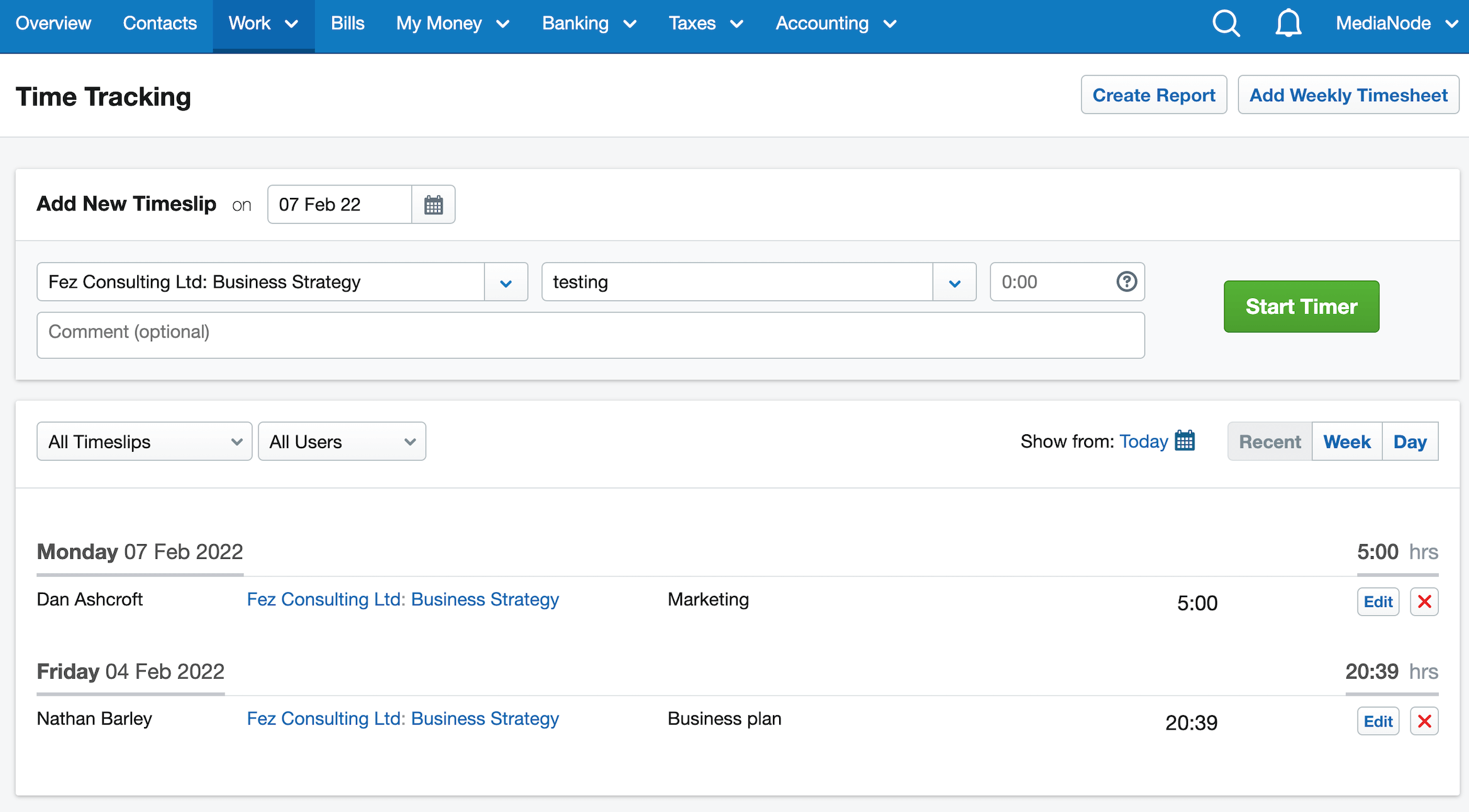 Source: FreeAgent
Project management. In FreeAgent, a project is work related to a particular customer. Besides time tracking, you can monitor payments from customers and track costs & profitability against projects.
Source: FreeAgent
Estimates. Use templates to create online estimates in multiple currencies and languages or generate them from scratch. You can add default text to estimates and get notifications when customers accept or decline them.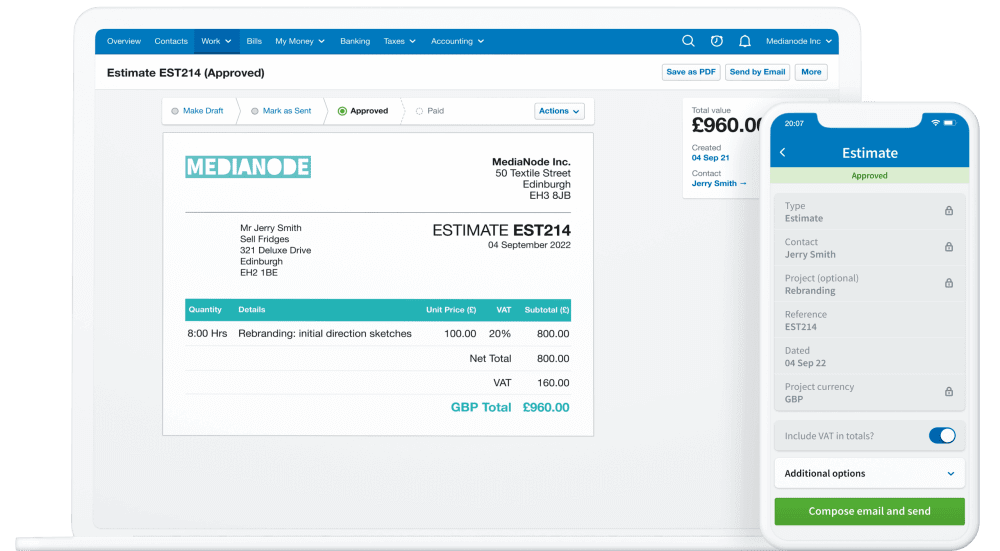 Source: FreeAgent
Accounting. FreeAgent provides double-entry bookkeeping, financial reports, and automations, including auto-populated accounts, recurring invoices, and turning estimates into invoices.
Reports. FreeAgent offers several report types: detailed reports, breakdown reports, and high-level reports. Those include trial balance, profit & loss, balance sheet, Aged Debitors & Creditors, Capital Assets, Spending Categories, and more.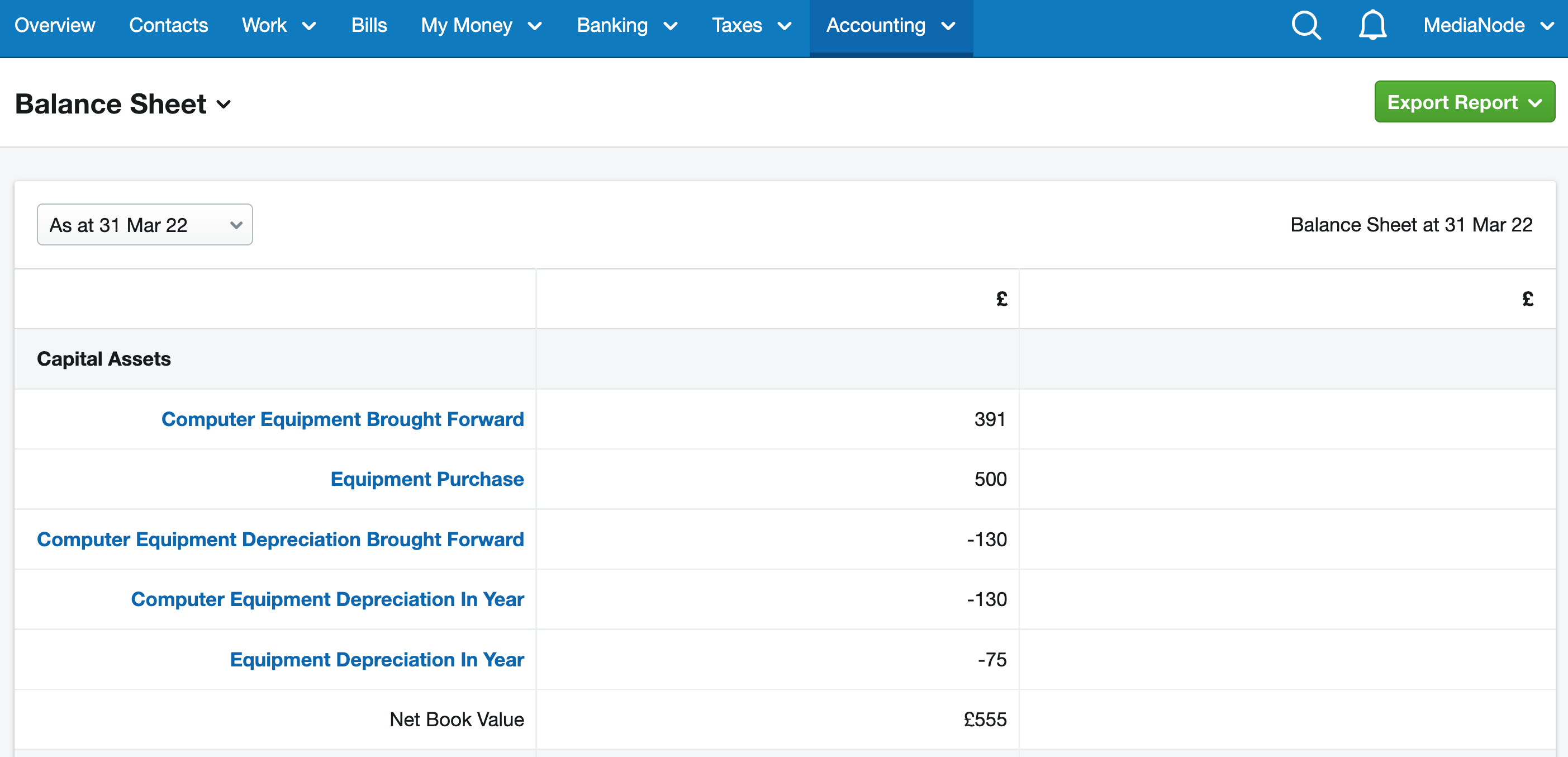 Source: FreeAgent
Payments. Categorize your payments using the default payment types or add custom categories. You can specify the payment date, value, and VAT tax and add descriptions and attachments.
Bank reconciliation. You can set automatic bank feeds if your bank is supported by FreeAgent or upload the statements manually. Then, you can match the transactions between your accounts and get alerts when balance mismatches occur.

Source: FreeAgent
Multi-currency. FreeAgent allows you to set up a multi-currency account with international banking information like IBAN, BIC, and Secondary Bank.
Inventory management allows you to add, edit, and delete stock items and record purchases and sales. When you sell or buy stock, FreeAgent records these changes into the balance sheet.

Source: FreeAgent
Taxation management includes tracking your upcoming payroll, VAT, Corporation tax, and Self Assessment dates. FreeAgent is Making Tax Digital-compliant so that you can submit MDT VAT returns to HMRC if you're a UK user.
Spend management. Track all expenses, including bank payments and on-the-go expenses, in a single place. Set custom expense categories and link expenses to specific projects or activities. Also, manage permissions on employee expenses and track supplier invoices.
Payroll. FreeAgent supports HMRC-recognised payroll and automatically calculates PAYE and National Insurance contributions directly to HMRC. Also, it auto-generates monthly payslips, which you can edit, share, and print as PDFs.
Navigation. FreeAgent offers an intuitive interface with the key functions on the toolbar. You can quickly get to the necessary place using drop-downs and lists.
Deployment. FreeAgent is available on a cloud-based, web-based, and SaaS subscription basis. The supported devices include iOS and Android.
Security. FreeAgent data centers align with Cyber Essentials Plus and ISO 27001, 27017, and 27018 certifications and comply with GDPR. The vendor provides TLS v1.2 data encryption, regular DDoS mitigations and audits, and allows 2-step verification.
What Is FreeAgent Pricing?
FreeAgent offers a single pricing plan for everybody - the Universal plan for $10/month for the first 6 months, and then the price increases to $20/month. Thus, you can use all features unlimited with no set-up fees.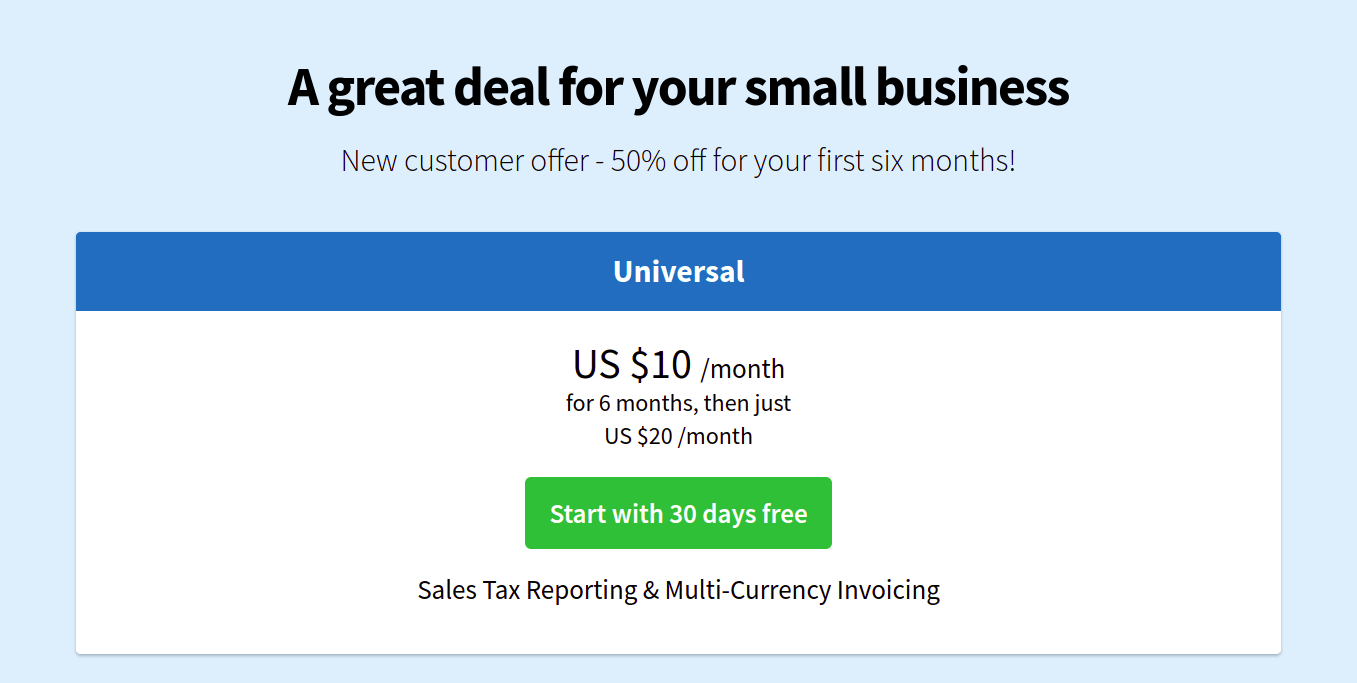 Source: FreeAgent
What Are the Best Alternatives to FreeAgent?
The list of FreeAgent alternatives is not limited to FreshBooks. Several other options work well for small businesses, such as
FreeAgent Software Review: Key Features
Invoicing. Generate invoices from time tracking or projects, use the pre-made invoice templates, or convert estimates into invoices. You can customize invoices by changing the logo, theme color & font and personalizing your follow-ups. Your customers can pay with credit cards and ACH (US only).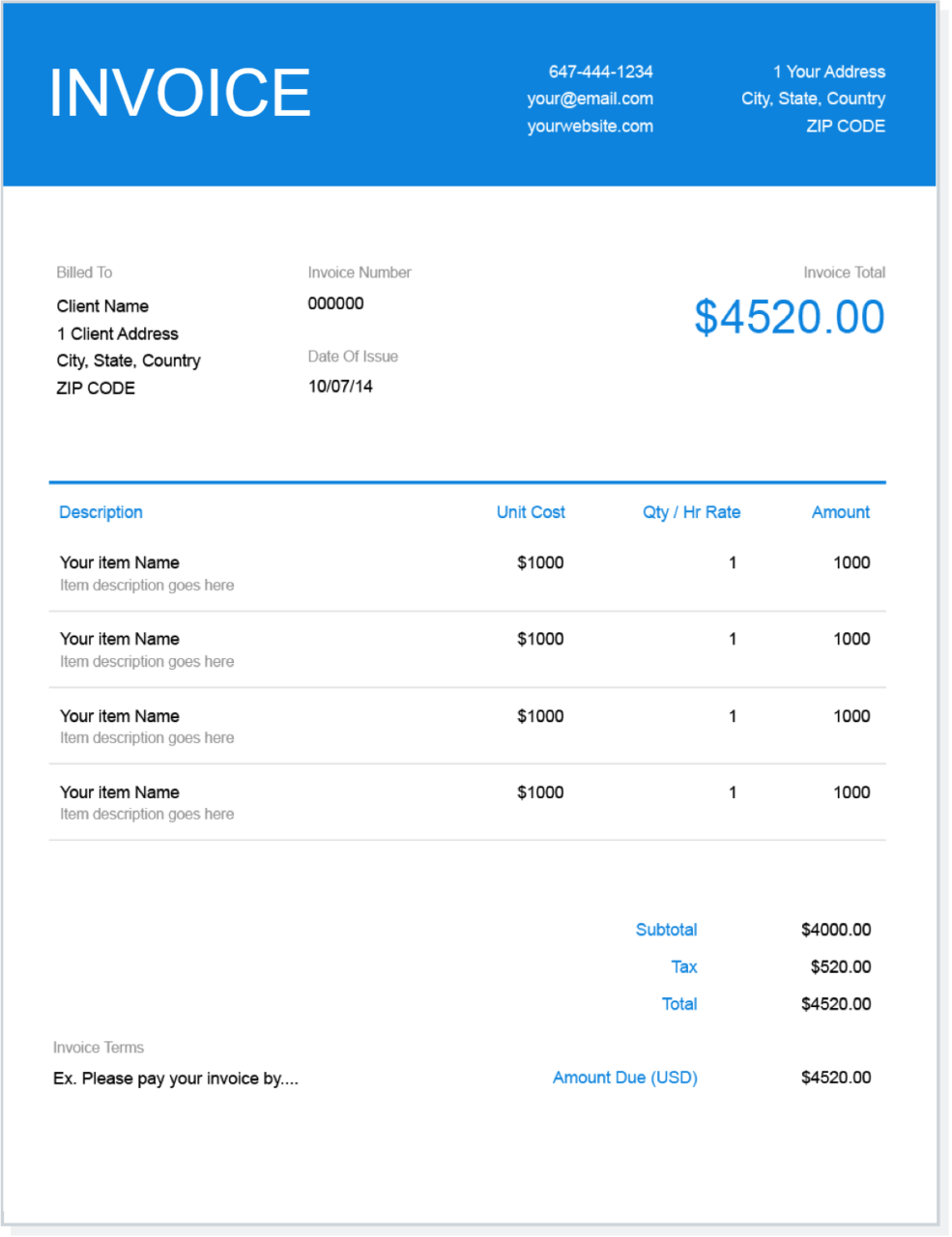 Source: FreshBooks
Financial statements. FreshBooks offers a balance sheet, income statement, and cash flow report to track your assets & liabilities, equity, and money inflows and outflows. You can download them in a preferable format and print them.
Expense management. Once you connect your bank or credit card to FreshBooks, it automatically updates your expenses. You can categorize expenses, mark them as billable, and scan receipts with mobile.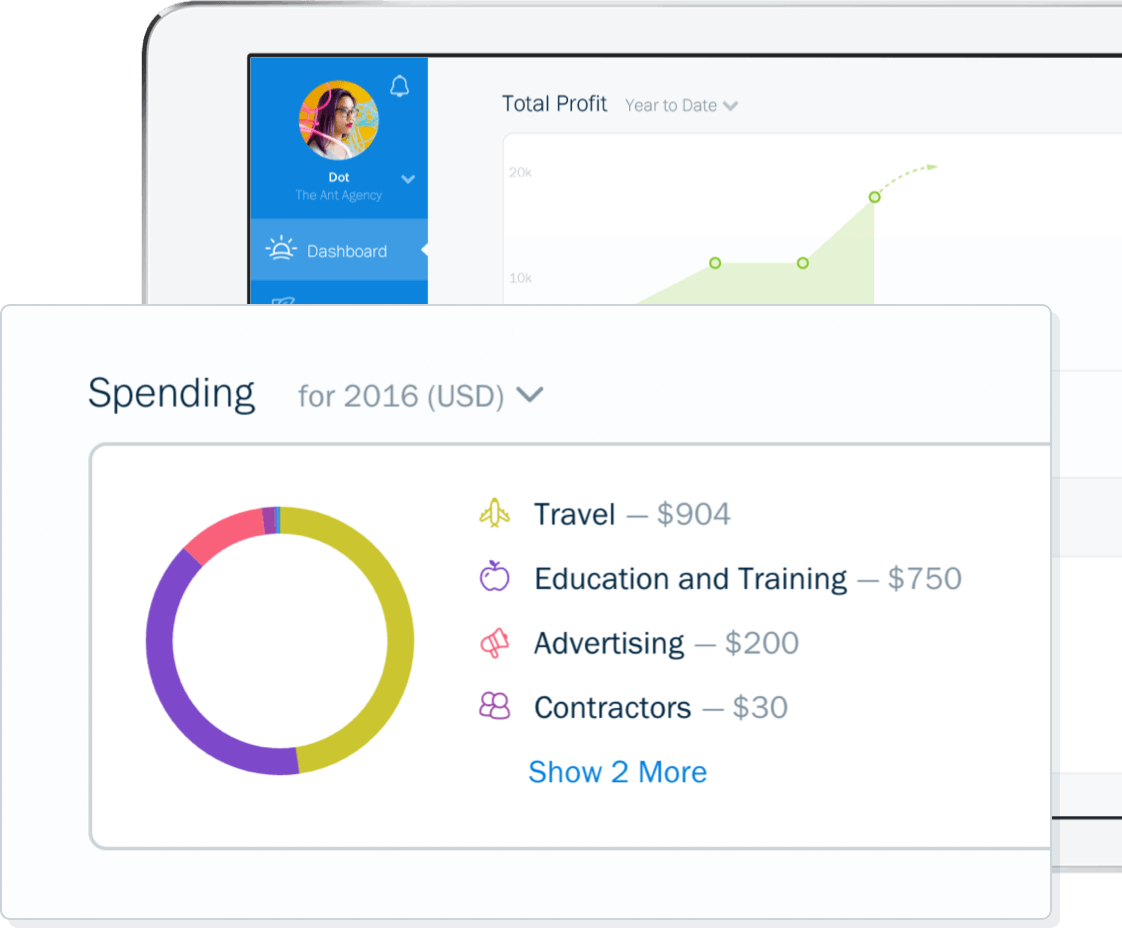 Source: FreshBooks
Time tracking. Calculate time against clients and projects and generate invoices instantly. You can start a timer from your desktop or mobile, get daily/weekly/monthly time breakdowns, add notes to entries, and automatically bill for tracked hours.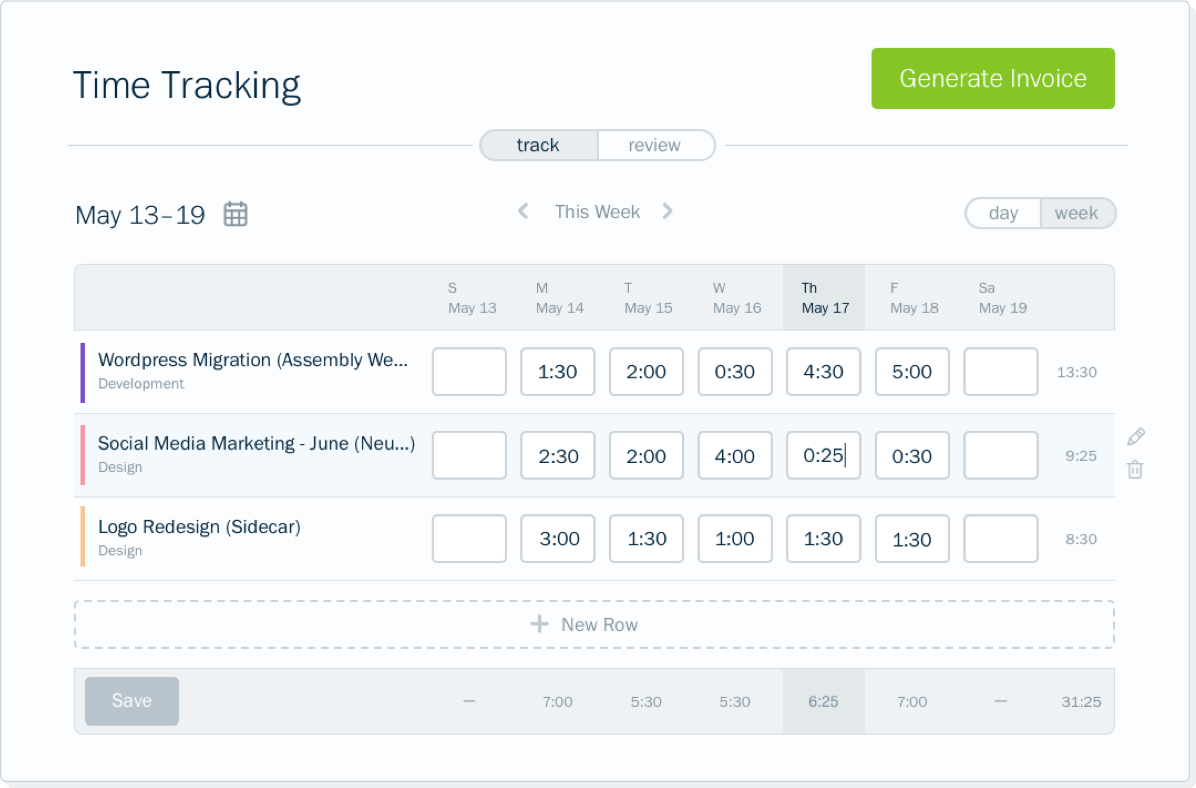 Source: FreshBooks
Project management. Create projects on specific clients and track project profitability, including income, costs, and unbilled hours. Plus, convert estimates into projects. The Discuss tab lets you invite colleagues to post project comments and attach links and files.
Estimates. Let your clients accept estimates online and track their actions by status. You can choose the currency for the estimate, add discounts, and preview estimates & quotes before sending.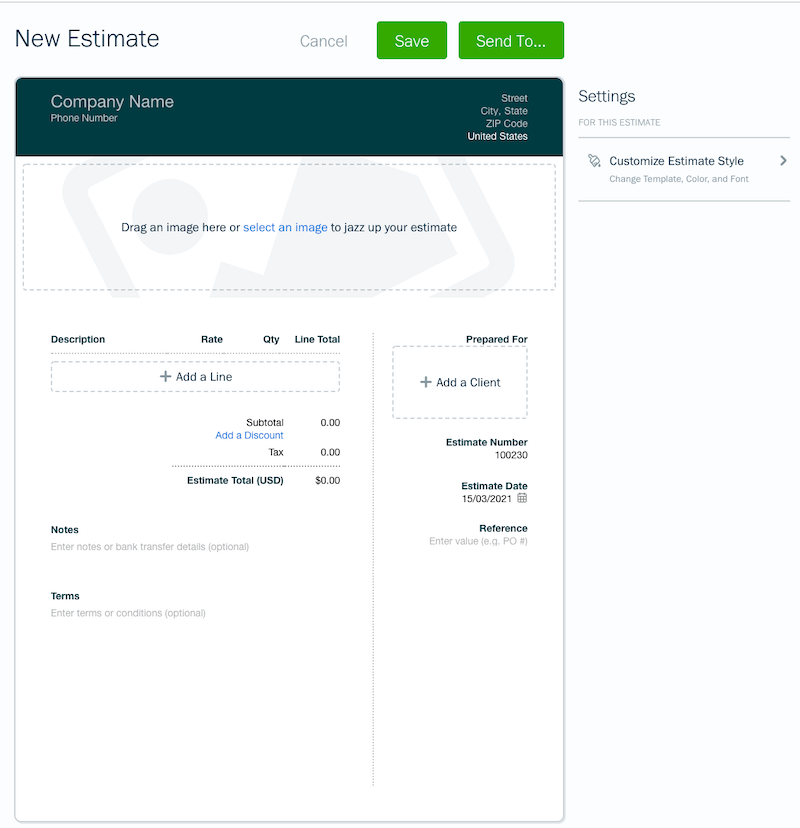 Source: FreshBooks
Accounting. FreshBooks automates routine accounting tasks such as recurring payments, time & mileage tracking, and reports. You can create a customizable chart of accounts and record journal entries. Also, FreshBooks simplifies accounting with project management and double-entry accounting.
Reporting includes dashboards and reports and sheds light on your profit and expenses, invoices, sales tax, account aging, and invoices. The accounting reports include a General Ledger, Trial Balance, and Chart of Accounts. You can filter the reports by date, client, and teammate and save or export them.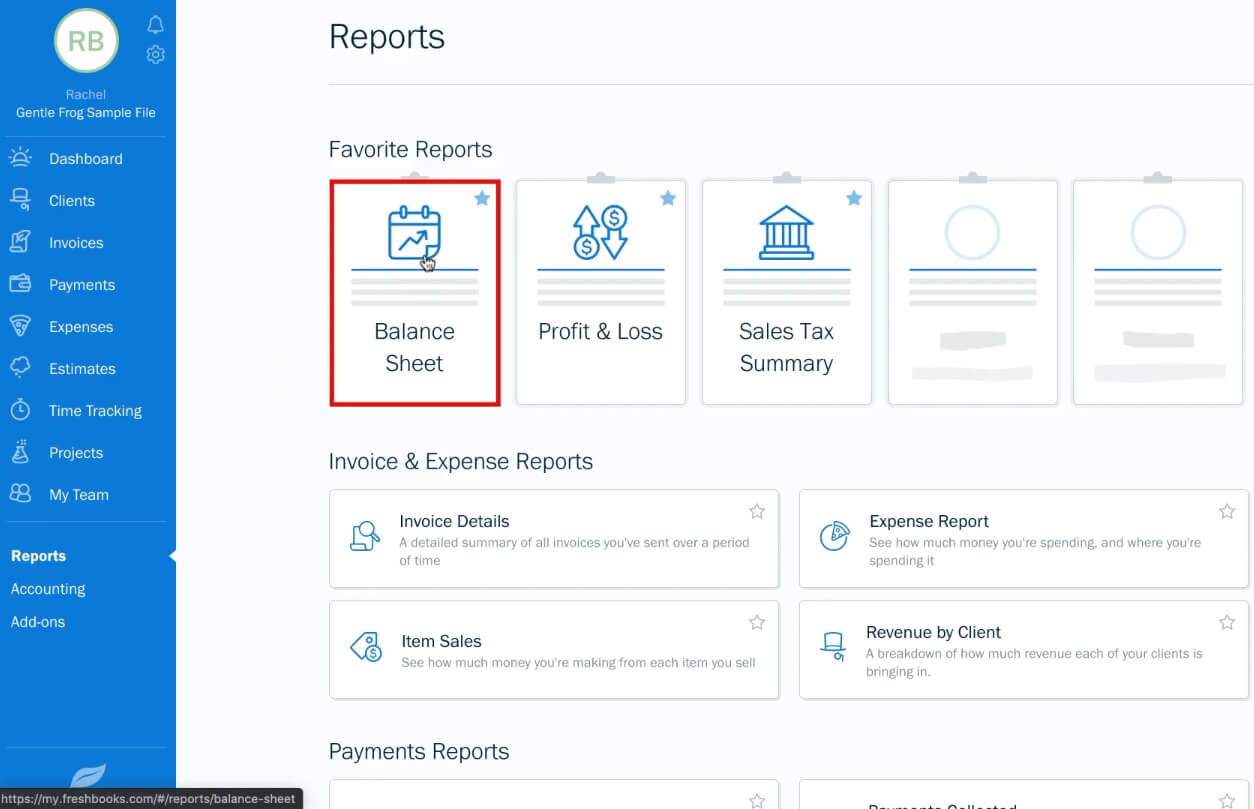 Source: FreshBooks
Payments. FreshBooks enables online payments via Stripe and PayPal and automatically sends recipes to clients. You can save the credit card information and use it for recurring bills. The automatically created customer profiles help keep data in order.
Bank reconciliation. After creating an opening balance, you can reconcile your FreshBooks entries with your bank and credit card accounts. While reconciling, you can create a FreshBooks bank transfer, owner's equity, and expense refunds. FreshBooks suggests likely matches to speed up the process. Also, you can edit or delete transactions in bulk.
Multi-currency. FreshBooks supports multi-currency invoices and estimates and makes them default for particular clients. Besides, you can monitor multi-currency payments on the dashboard by switching the currencies with a toggle.
Inventory management includes adding and editing inventory for billable items. Once you add an item to an invoice, FreshBooks automatically reduces its amount. If the item is close to overselling, you get a tooltip alert.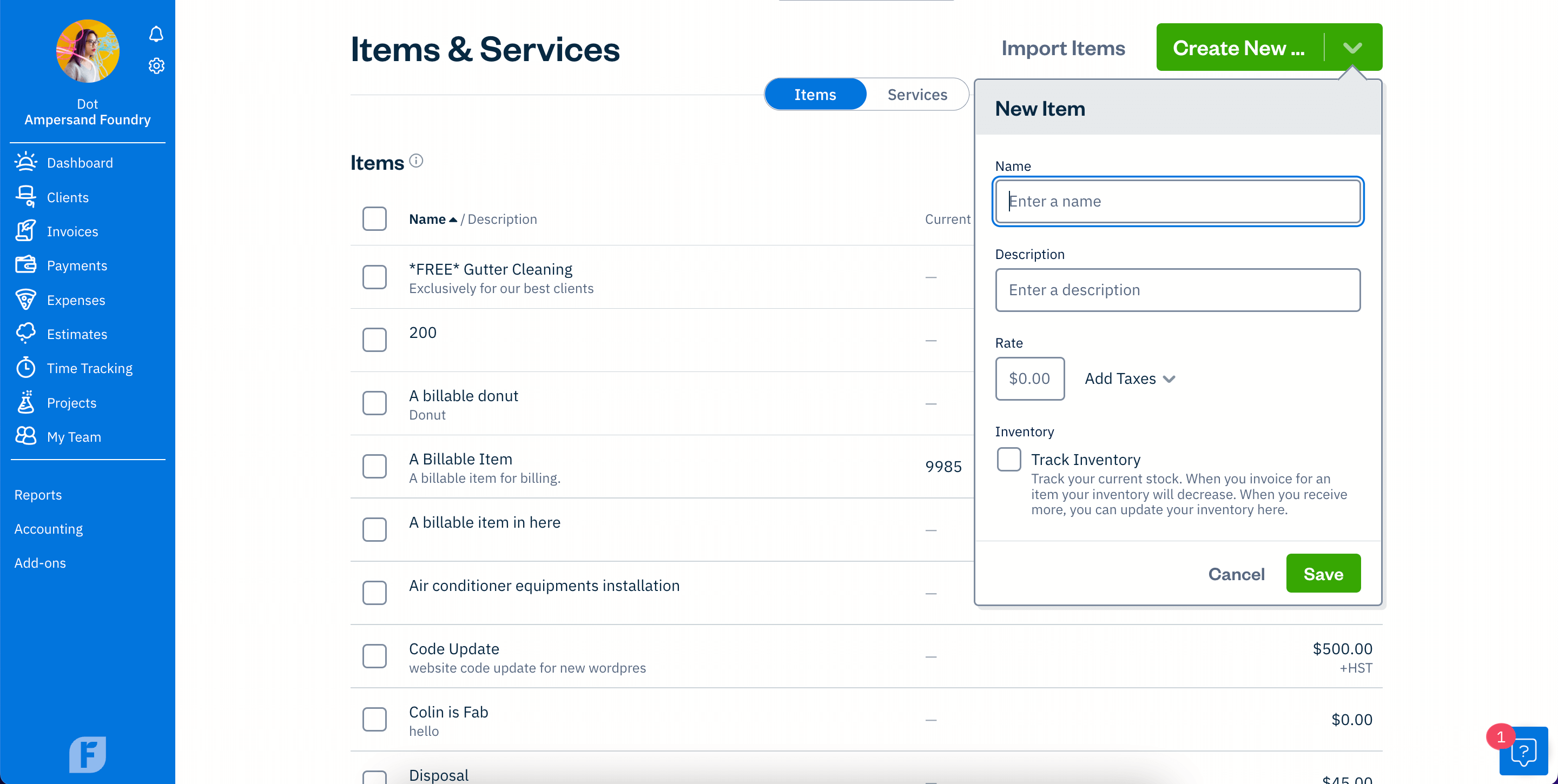 Source: FreshBooks
Taxation management. With FreshBooks, you can file taxes and check collected sales taxes using the Sales Tax Report. If you connect to the Gusto app, you can track payroll expenses, contractor payments & taxes.
Spend management enables automatic expense categorization with tax calculation. Thus, you can monitor your taxes and keep all your receipts in one place.
Payroll management is available via the Gusto app, which provides unlimited payrolls, direct deposit, and W-2s & 1099s. It automatically files taxes and pulls payroll transactions to your account as expenses. However, Gusto is a paid app.
Navigation. FreshBooks comes with intuitive navigation and causes no learning curve for first-time users.
Deployment. FreshBooks supports on-premise, SaaS, cloud, and web-based deployment types. You can install it on Windows, Mac, Android, and Apple iOS.
Security. FreshBooks protects data with 251-bit SSL encryption, firewalls, and regular vulnerability scans. It follows OWASP security practices and uses Google Cloud Platform for hosting.
Does FreshBooks Charge a Fee?
FreshBooks pricing includes a 30-day free trial but doesn't offer a forever free subscription. Still, the vendor offers regular discounts of up to 70%. Let's have a closer look at the packages.
Lite costs $15/user/month and allows 5 billable clients, unlimited invoices, a client self-service portal, automations, project management, payment options, time tracking, financial reports, and add-ons.
Plus comes as the most popular FreshBooks pricing plan. It costs $30/user/month and includes 50 billable clients, e-Signatures, unlimited proposals, automatic receipt capture, double-entry accounting reports, bank reconciliation, and accountant access.
Premium costs $55/user/month and adds customized email templates, automatic bills data capture, accounts payable, and project profitability.
Select has custom pricing and provides access to lowes credit card payment fees and capped ACH fees, subscription-based payments, 2 team member accounts, a dedicated accountant, and data migration services.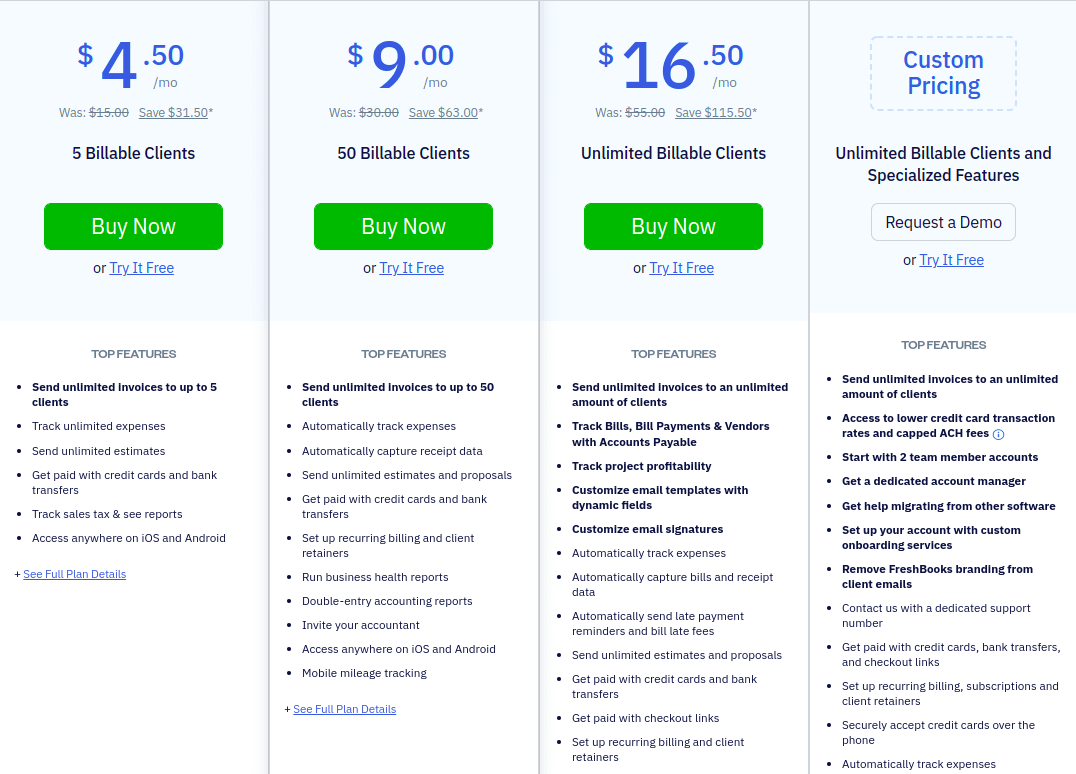 Source: FreeAgent
The List of the Closest FreshBooks Alternatives
If you need more alternatives to FreshBooks, consider the following tools:
FreshBooks vs FreeAgent: Compare the Pros & Cons
What Are the Benefits of FreshBooks?
Top-notch customer service on all plans
Robust invoicing capabilities
Collaboration features like comments and data sharing
A comprehensive mobile app to manage clients, send invoices, and track time & mileage
Advanced client management
What Are the Disadvantages of FreshBooks?
You need to pay additional fees for credit card transactions
All plans include only 1 user, so you have to pay for additional users
You can't invite an accountant on the lowest plan
Limited billable clients
You can't create purchase orders
What Are FreeAgent's Strong Sides?
Unlimited team members, clients, and projects
Advanced expense management
Extremely intuitive navigation
Multiple support types including calls, email, and video tutorials
Purchase orders are supported
What Are FreeAgent's Shortcomings?
English is the only language supported
Inventory tracking is limited
No tiered pricing
Bank feeds can be slow
Whatever you decide, you can migrate to your favorite accounting software with Accounting & Invoicing Data Migration service. You can start with a Free Demo to check how the migration works.
Who Are FreeAgent Users?
Since FreeAgent is designed with small businesses in mind, its common use is a company with up to 10 members and up to 1M in revenue. This accounting software is most popular in the United Kingdom, so no wonder the list of FreeAgent customers on its website includes NatWest, UIster Bank, and Mettle. What's more, FreeAgent states it provides software for over 100,000 UK small businesses.
FreeAgent is good for
Traditional trades
Professional services
Service businesses
Design & technology
Retail & hospitality
Landlords
Who Is FreshBooks Best For?
Most FreshBooks users are companies with up to 50 members settled in the United States with average revenue of up to 10M. The vendor claims to have over 30 million users all over the world. FreshBooks provides software for giants such as GitLab, CNN, and HTML Global.
FreshBooks fits such industries as
IT services
Computer software
Marketing & advertising
Internet
Design
Construction
Financial services
FreshBooks vs FreeAgent: What Software Fits Private or Personal Use?
FreeAgent and Freshbooks are great options for both personal and private use. Yet, you might find some of them better for your requirements, whatever kind of use you focus on. So, let's figure out what's better for what.
FreeAgent strives to cater to the needs of the smallest businesses or sole proprietors. Therefore, it delivers straightforward navigation and a comprehensive support hub. Still, the price might be hefty for those considering this accounting tool for personal use.
FreshBooks comprehensive toolset might better suit those who handle small businesses with more complex accounting needs. At the same time, categorized expense management and ease of use make this accounting software suit for both personal and private at once.
How to Migrate Accounting Data to FreshBooks or FreeAgent?
So, how to move your business data to FreshBooks or FreeAgent accurately and with no fuss? FreeAgent doesn't include migration services in its pricing, while FreshBooks offers data migration only on the highest plan. What about third-party apps? This option is not very reliable unless you have a tested app.
If all of the above variants are not for you, consider automated data migration with Accounting & Invoicing Data Migration service. It requires no manual work and provides a Free Demo Migration.
Who Can Benefit You Better: FreshBooks vs FreeAgent?
What is our verdict? FreeAgent seems a better fit for personal use and tiny businesses looking for basic accounting management. It's intuitive and offers a single pricing plan to check all its features. Once you buy it, you don't need to worry about further fees. FreshBooks, instead, can meet the needs of small businesses that handle more complex accounting operations. It provides more features, but it still depends on your subscription.
If you're still hesitating about what solution to choose, take advantage of the free trials to back up your impressions with real experience.