Migrate data between Accounting Systems with minimal efforts
Safe and reliable
Data security is key for our service, so we ensure that your records are maximally protected at all levels.
Straightforward and fast
Our team provides all the necessary means for customers to move their data in a seamless and quick way.
Accurate and efficient
Use our migration tool to transfer essential accounting records, maintaining the exact data interrelations.
It has never been easier to migrate accounting data!
You can migrate all needed accounting documents: Account, Invoices, Journal Entries, Payments, Taxes, Expenses, Estimates, Bills, Orders, Receipts, Items, Attachments, and much more included.
Transfer all these to a new system knowing that all the relations between your data will be preserved exactly as they were. Data migration with our service takes little time while our support agents are all set to help you out with any issue.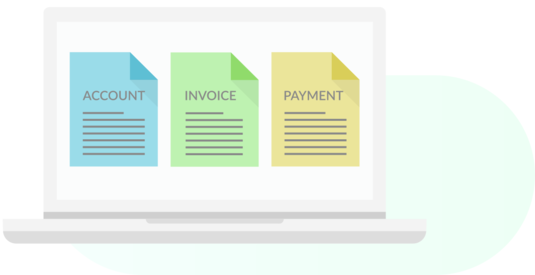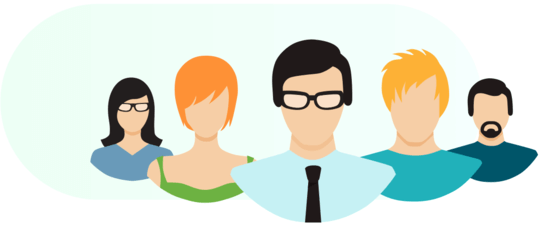 Carry over your Users, Clients, and even Vendors from the old system to a new one!
As with everything, accounting data is nothing without people connected to it. That's why Relokia also offers migrating Users, Clients, and Vendors always to have a full picture of your accounting documentation.
Also, the correlations between documents and the people you had in the source system will be preserved.
Data import and export adapted to text formats
Looking for transferring your monthly, quarterly, or yearly data from or to text format? Well, that's the task that our service can deal with, too!
Our tool is fit to import or export data from most popular text formats like CSV, Excel, txt, IIF, and more.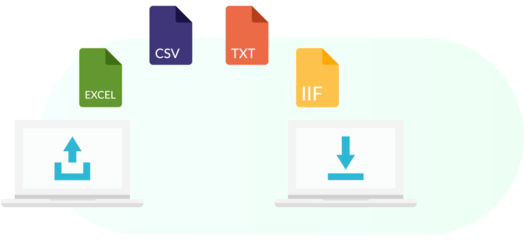 Why choose Relokia as your
future data migration provider?
Are you looking for a professional and trustworthy team with more than 4 years of experience in data migration of various types?
Do more than 20K successfully provided migration services sound solid for you? If yes, then pick Relokia as it will be the greatest investment of your time and money.
Next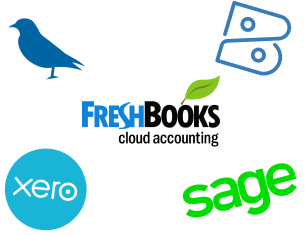 Pick from more than 50 Accounting Systems for data import and export
With Relokia, you can import and export data from and to 50+ Accounting Systems, including FreshBooks, QuickBooks Online, QuickBooks Desktop, and Sage Intacct. Moreover, there's an option to migrate accounting data from and to CSV, Excel, txt, IIF, and more.
We ensure data security on 4 Layers!
To make sure, check out our:
Physical Layer
Our secure facilities create a robust security layer to protect our customers' data from any kind of physical and logical attacks.
Network Layer
Relokia security team has developed the best practices to keep your data from the most sophisticated electronic attacks.
Application Layer
For top-notch application security, we employ HTTPS-encrypted communication, role-based authorization, and request validation.
Security Audits Layer
To spot any system vulnerabilities immediately, we regularly audit our data storage and review the processing practices as well as improve security measures.