Some companies are satisfied with FreeAgent, and others look for FreeAgent alternatives. So let's take a quick overview of FreeAgent and its competitors in the accounting software market.
Today's market offers multiple accounting software solutions that might be similar to FreeAgent but cater to the needs of growing businesses, with unique features that make each one of them stand out.
Running accounting operations is never a problem when you have a big company with a dedicated accounting department. However, almost 45% of small businesses don't have a reliable accountant. In nearly 72% of these companies, only one employee handles HR and accounting operations.
What Is FreeAgent?
FreeAgent is a Scottish cloud accounting software solution widely used in the UK and the US by several freelancers, sole traders, and small and medium-sized companies.
It's designed for customers who don't have prior accounting knowledge nor know how to use an accounting app to manage their financial and accounting operations with accurate results and without errors.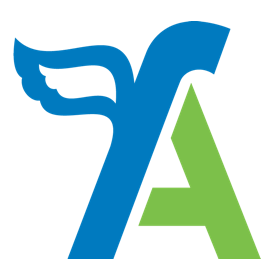 Source: FreeAgent
What Companies Use FreeAgent?
This accounting tool caters to the needs of those who don't have complicated accounting transactions to handle, including freelancers, landlords, traders, service providers, micro-sized businesses, small-sized businesses, not-for-profit organizations, and governmental and public organizations.
The app is widely used in the UK because it's compliant with the UK VAT, and it's also popular in the US. There are currently more than 100,000 clients using FreeAgent as their accounting tool, and they work in multiple industries and markets. For example, companies like 20i Limited, Benham Conway & Co., Dently, and USWeb, LLC use FreeAgent.
Why Do Businesses Look for FreeAgent Alternative?
Companies might not be satisfied with FreeAgent because of the same reason that makes it a perfect solution for small business owners. Because of its simplicity, FreeAgent can't fulfill the more complex needs of an established business.
Reviewing Major FreeAgent Features
FreeAgent has a simple layout and easy-to-access tools to facilitate paying and collecting money. Here are its most essential features.
Intuitive Platform
FreeAgent relies on the simple double-entry accounting logic and has no steeping learning curve, so you can easily use it to manage your company's accounting operations. Being designed with familiar buttons and drop-down menus, FreeAgent makes it easy to understand even for someone who has never used an online accounting system before.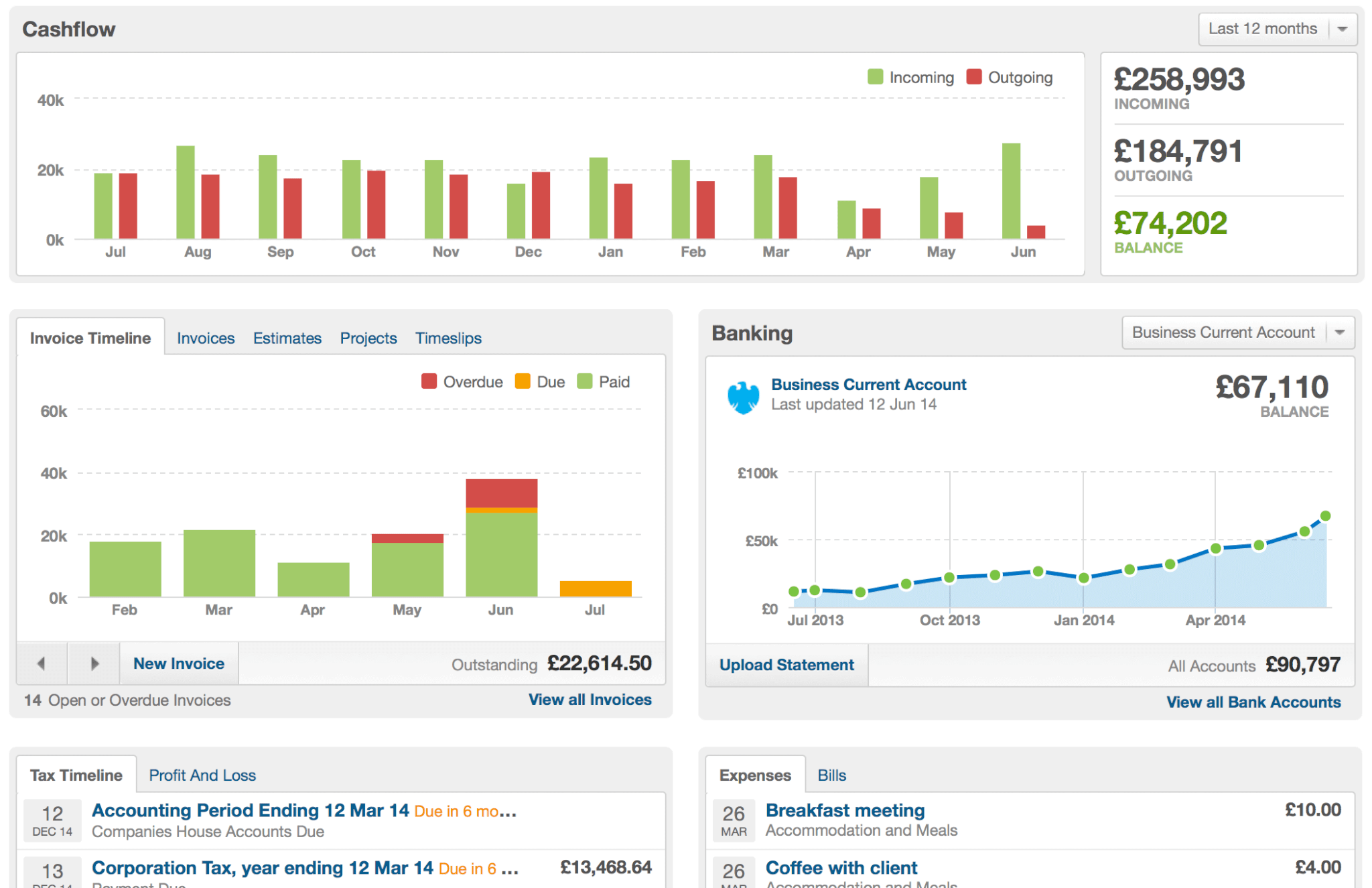 Source: FreeAgent
Accessibility and Support
FreeAgent comes in desktop and mobile versions as a useful complete account tool. As for customer support, they offer phone, email, and live support to tackle any technical issues you might encounter.
Invoice and Expense Tracking
You can use 8 invoicing templates in FreeAgent to use or customize to your company's needs. Moreover, you can keep track of all small and large expenses, either by manually entering the data or automatically tracking bank statements.

Source: FreeAgent
Accounts Payable and Payments
FreeAgent keeps an accurate record of all bills, allowing you to customize your billing system according to your company's needs. You can also set a reminder for recurring invoices to save effort and time.
FreeAgent will allow you to make multiple payments with a single click when a payment is due, as it's currently compatible with several online payment services like PayPal and GoCardless.
You can also use these online platforms to pay your company's employees, although it lacks a payroll feature.
Tax Management
FreeAgent facilitates preparing tax records if you run a C or S corporation in the US. However, it doesn't automatically estimate the tax. If your company is located in the UK, the app offers VAT support for accurate tax preparation.
FreeAgent Pricing: Is It Free or Not?
FreeAgent has a simple pricing plan with a single tier, which costs $20 per month with no limit to the number of users.
New subscribers get a 50% discount when they pay for half a year, and annual subscribers pay only for five months while enjoying the app for a whole year. In addition, it offers a 30-day free trial period.
Discovering FreeAgent Pros and Cons
What Are the Benefits of FreeAgent?
Intuitive app with fast navigation and a simple layout
Simple transactions and detailed reports
Built-in time-tracking feature to create timesheets
Several means of support
Tax support
What Are the Shortcomings of FreeAgent?
Too simple for more established businesses
Not integrated with lots of other useful tools
The inventory tracking feature lacks more in-depth details
Accurate tax amounts can't be calculated
What Are the FreeAgent Alternatives?
There are multiple alternative apps that you can use if you're looking for something better than FreeAgent. But, of course, each of them has its pros and cons.
FreshBooks
FreshBooks is an excellent cloud-based accounting and invoicing software developed in 2004. It drastically facilitates the process of bookkeeping and accounting for small businesses.
Quick Overview of FreshBooks Features
Double-entry accounting system
Smart yet easy-to-understand layout with navigation links to the most important sections
Customizable fields to manipulate the app according to your company's needs
Mobile version with a built-in distance tracking feature to deduct expenses
Creating invoices, estimates, and proposals for accurate tracking of all interactions and transactions with clients
Detailed tax reports
Connected to banks and online payment platforms
Built-in time tracking feature for project management and efficient billing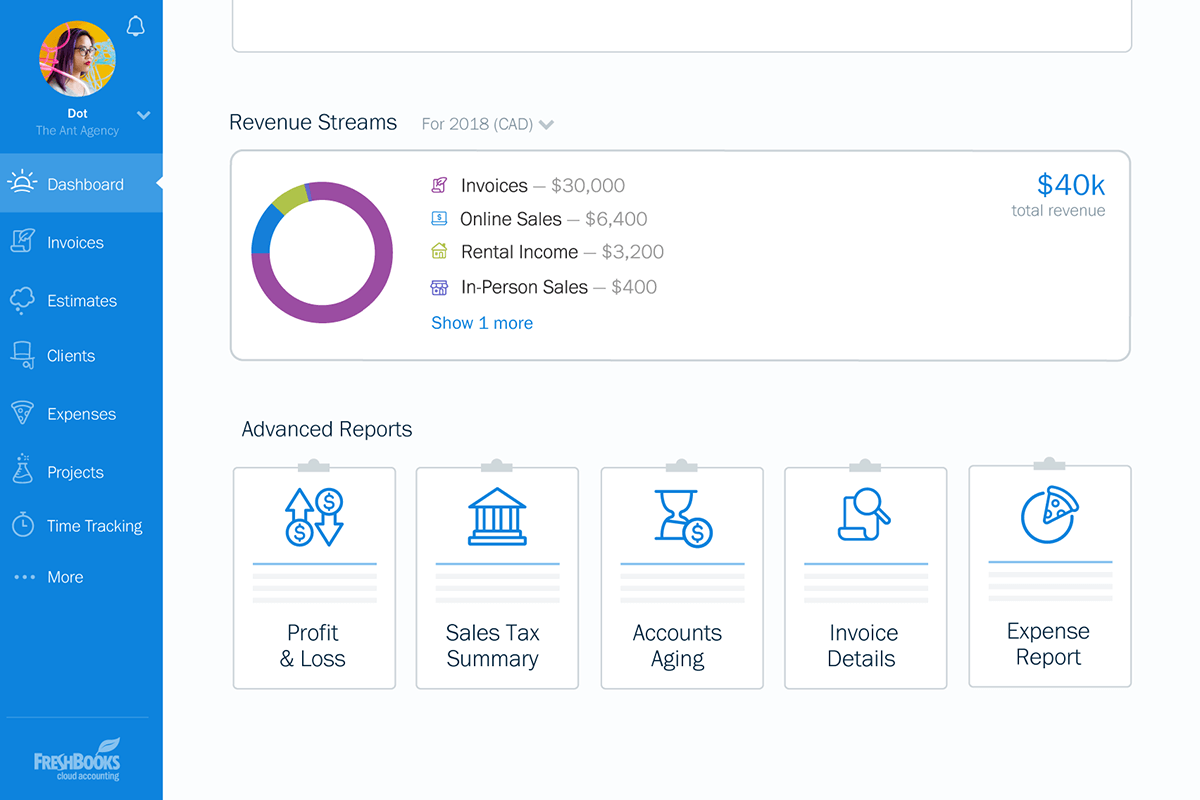 Source: FreshBooks
How Much Does FreshBooks Cost?
FreshBooks has four pricing plans, and all of them offer a 70% discount if you pay quarterly and another one if you pay annually. They also come with a 30-day free trial.
The Lite Plan costs $4.50 per month for up to 5 clients
The Plus Plan costs $7.50 for up to 50 clients
The Premium Plan costs $15 per month with no limit on the number of clients
If you think your company needs something more, you can contact FreshBooks for a custom plan with additional features.
FreshBooks vs FreeAgent: Which Is Better?
FreshBooks is your choice if you need a similar invoicing software with better built-in features. It also offers proposals and estimates that clients can sign automatically. This app offers more customization, making it more scalable for more prominent companies. This is a feature that FreeAgent lacks.
Xero
Xero is a cloud-based bookkeeping and accounting software that was developed in 2006. Its primary focus is to facilitate accounting transactions, including invoicing and issuing payments in different currencies.
Accounting Features Offered by Xero
Available in web-based and mobile versions for in-office and remote working conditions
Two-factor authentication to secure financial transactions
Built-in templates that can be easily customized to facilitate work
Tracks profits and projects
Tracks all bank transactions
Creating detailed financial records
Keeping inventory records
Handling sales tax
Preparing payroll reports with Gusto
Handles multiple currency payments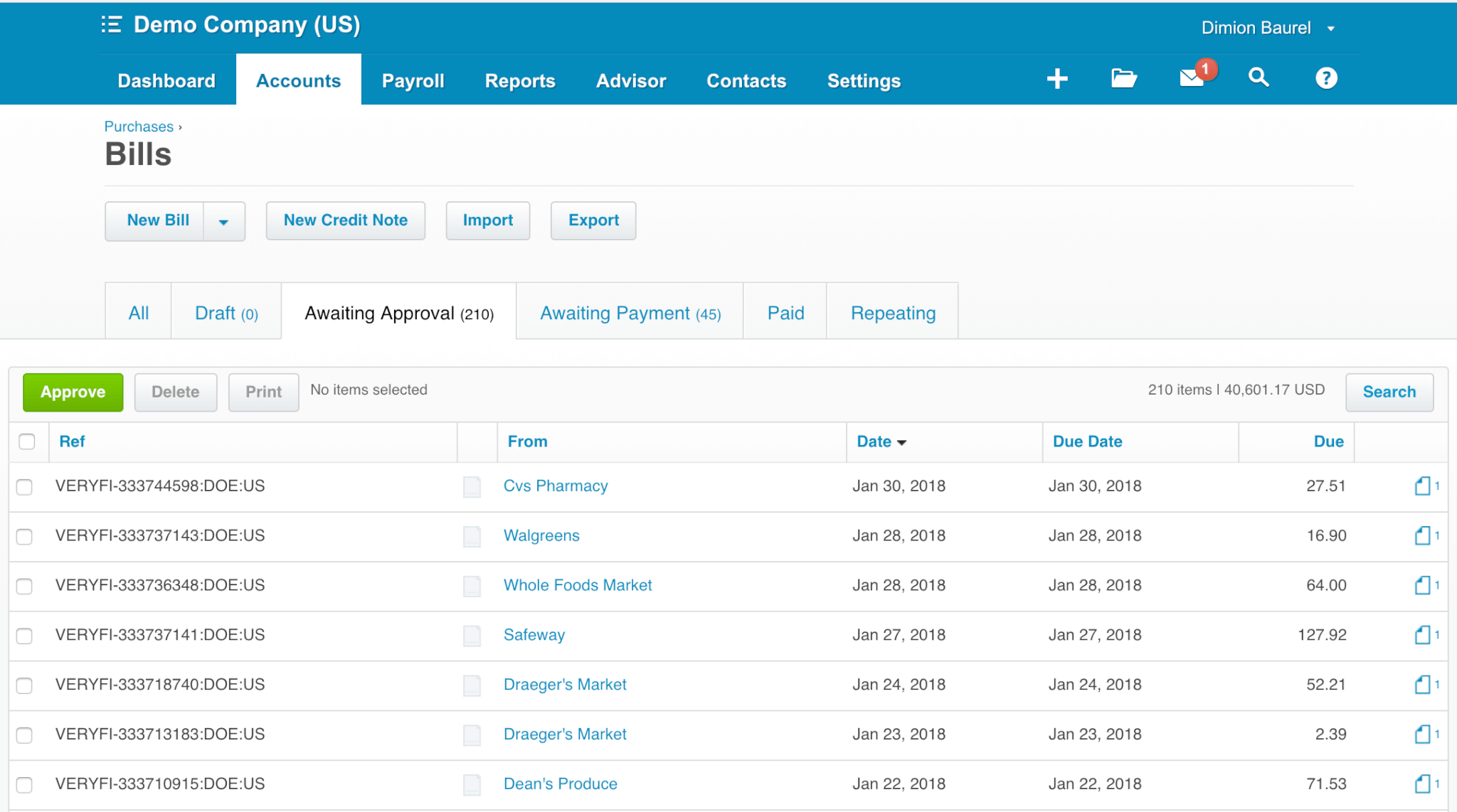 Source: Xero
What Is Xero Accounting Pricing?
There are three monthly payment plans that you can choose from if you want to use Xero.
The Early Plan costs $12
The Growing Plan costs $34, with no limit on invoices and bills
The Established Plan costs $65
Why Xero Is Better than FreeAgent?
Xero offers financial reports and can handle invoices, bills, and taxes more professionally than FreeAgent. It's also compatible with a Payroll app.
Moreover, Xero excels at handling sales tax and multiple currency payments to clients, vendors, and employees. As a result, it's a better choice if you want to expand your business.
QuickBooks Online
QuickBooks Online is a cloud-based all-inclusive accounting software package developed in 1983. Today, it's widely used by different businesses in various industries.
What Are the Key QuickBooks Features?
Easy import of previous accounting data
In-depth data billing and invoicing records
Mobile app with a mileage tracking feature to deduct expenses
Calculate project profitability
Streamlined dashboard
Account reconciliation process
Filtering sales and expenses accurately for easy access
Special payroll add-on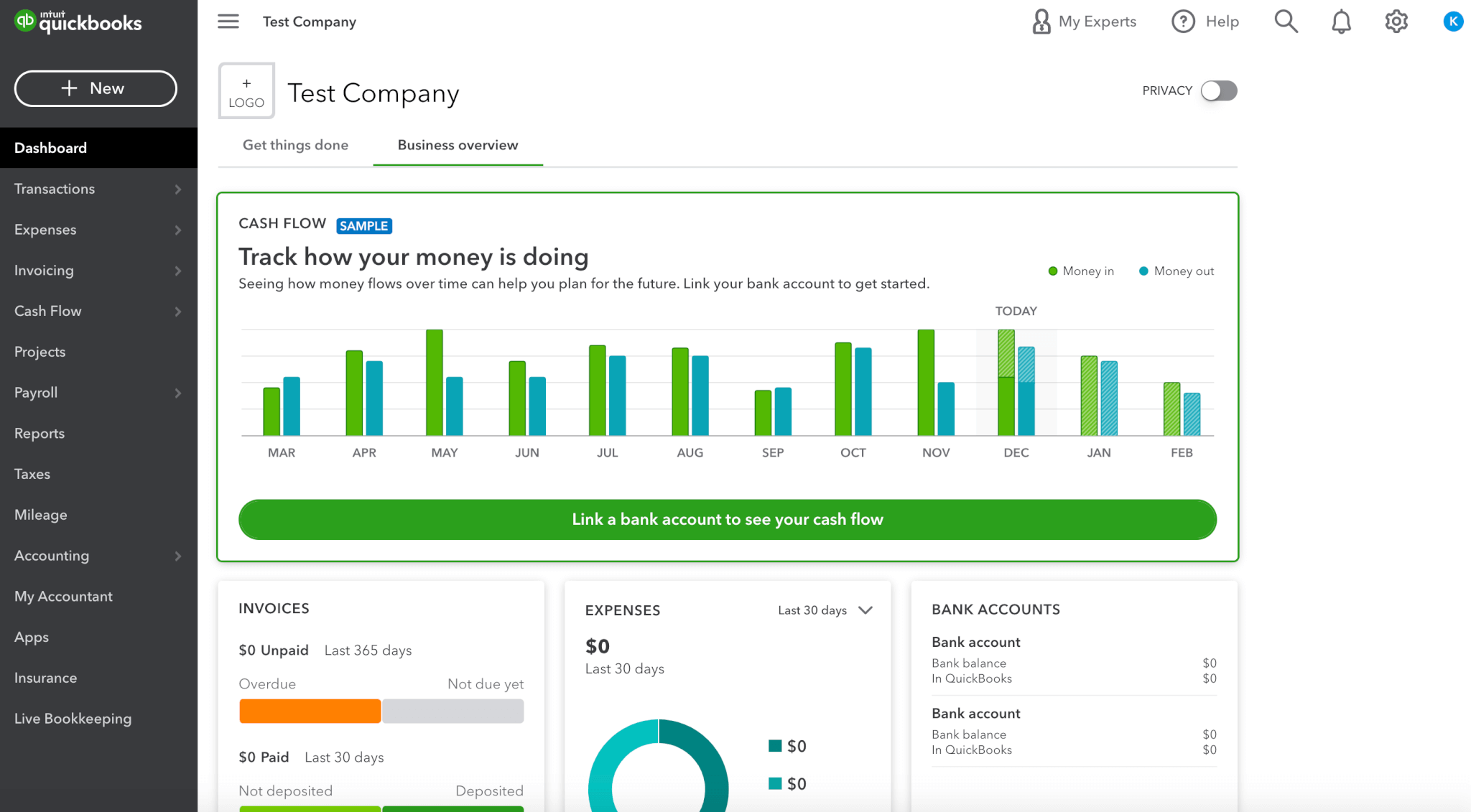 Source: QuickBooks Online
How Much Does QuickBooks Cost Monthly?
QuickBooks Online has three monthly pricing plans.
The Simple Start Plan costs $8
The Essential Plan costs $12.50 and allows three users to use the account, plus the accountant.
The Plus Plan costs $17 and allows five users to access it. All plans are available with a 30-day free trial period.
Is QuickBooks Online Better Than FreeAgent?
QuickBooks Online offers more features for established and growing businesses. In addition, it will be an excellent choice if you're looking for FreeAgent project management alternatives, as it allows you to calculate project profitability.
It also handles sales and tracks invoices, expenses, and payments. Moreover, it allows users to keep a huge amount of data for reference and is compatible with a payroll add-on.
Zoho Books
Zoho Books is an online accounting tool developed in 2011 to facilitate accounting operations and make data more accessible and shareable.
Features
Compatible with other Zoho products to share data across departments
Impressive visuals to facilitate tracking of accounting transactions
Detailed accounting records
Mobile version offers most or all of the features of the web-based version
Several integrations to improve the user's experience
Invoice customization
Artificial intelligence features turn leads into clients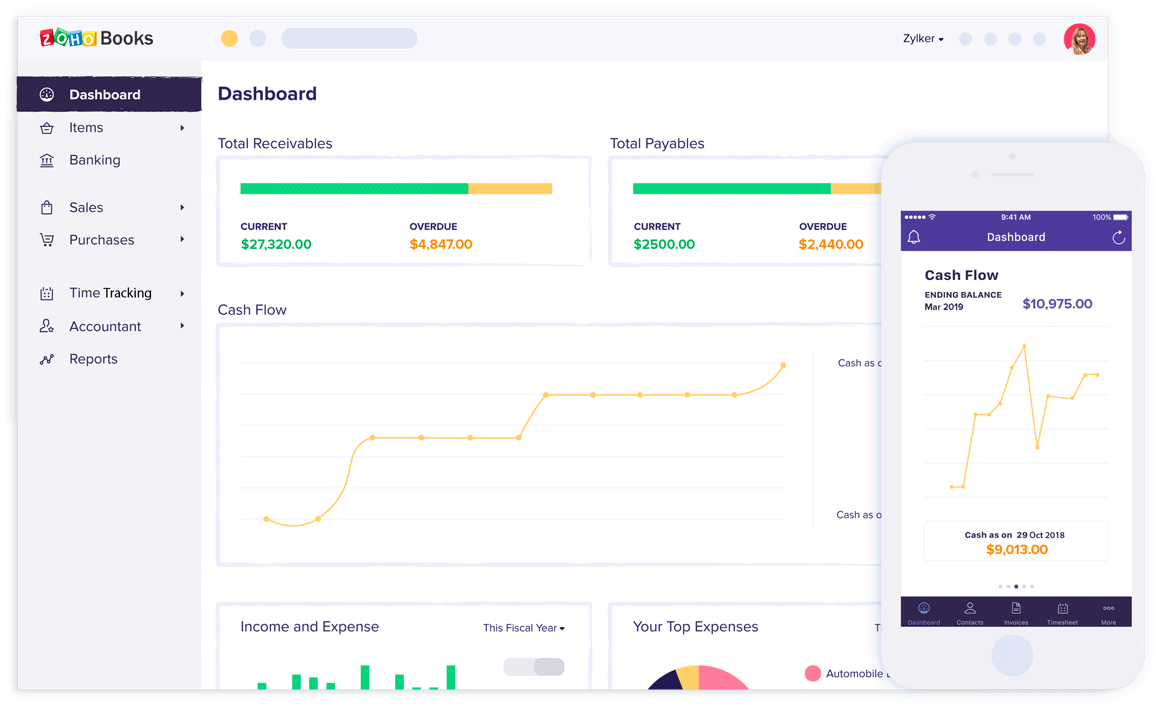 Source: Zoho Books
Pricing
Zoho Books has a Free Plan with all the basic features.
The Standard Plan costs $20 per month
The Professional Plan costs $50 per month
And the Premium Plan costs $70 per month
All plans are eligible for a discount if you pay annually, and they come with a 14-day trial period. The more advanced plans allow more users to access the account and come with more features.
Why it is Better than FreeAgent
One of the perks of using Zoho Books is its compatibility with a wide range of integrated products to manage all the company's financial and accounting operations.
It offers some project management features and invoice customization, and detailed accounting records. Unfortunately, FreeAgent doesn't provide these features.
Kashoo
Kashoo is a cloud-based accounting software solution for small businesses and freelancers developed in 2008.
Major Kashoo Features to Check
Double-entry accounting system to track income and expenses
Free chat, email, and voice support to appeal to freelancers and micro-businesses
Categorizing bank feeds for easy access
Project tracking by assigning transactions to calculate profitability
Differentiates between one-time and recurring expenses and incomes
Adding more details to invoices
Tracking sales and sales tax
IRS and CRA compliant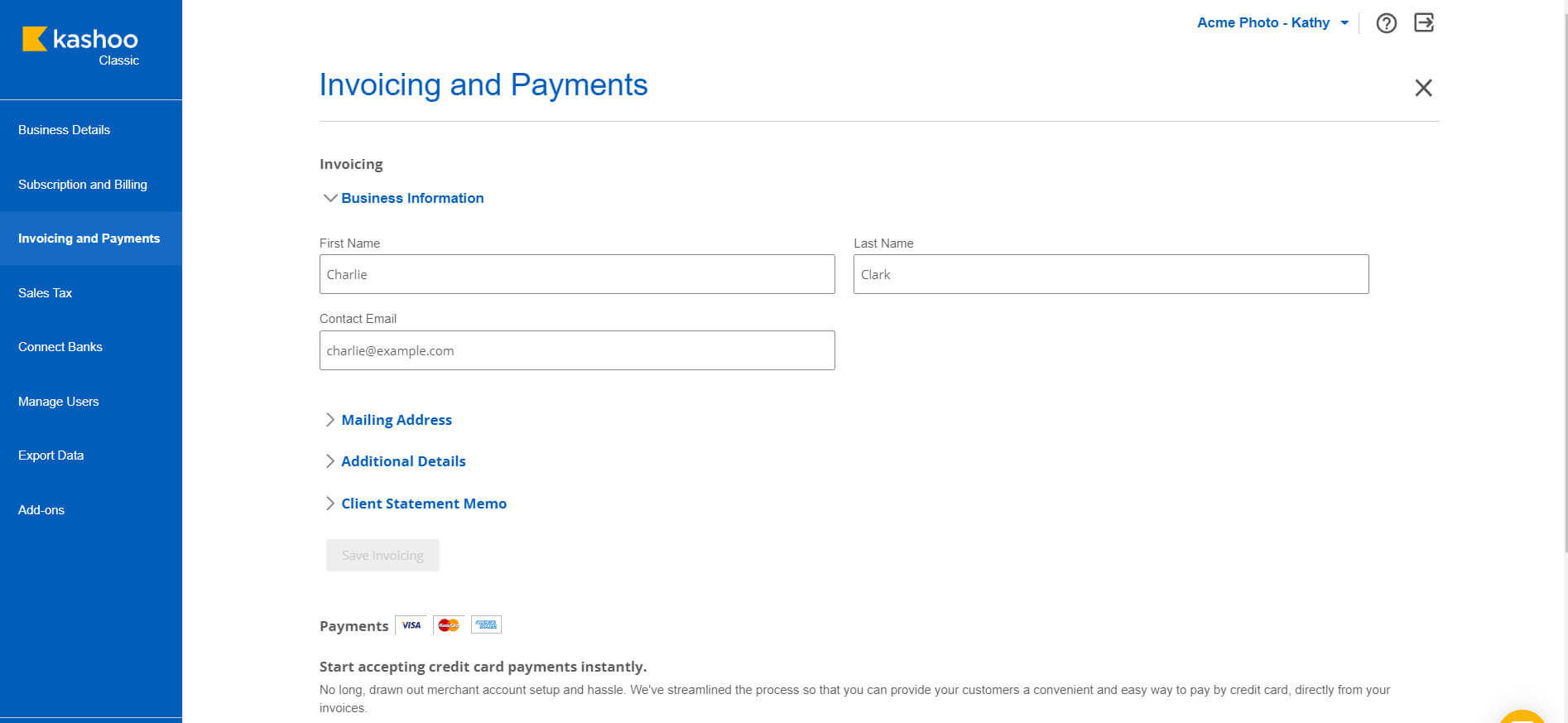 Source: Kashoo
Kashoo Pricing: What Are the Costs?
Kashoo has a Free Plan which allows users to track payments, invoices, and expenses.
The Full Plan costs $20 per month and allows users to track sales and sales tax.
The Classic Plan costs $30 and offers multiple currency transactions, tracking inventory, and projects.
Kashoo vs FreeAgent: What Accounting System Is Better?
Despite being more expensive than FreeAgent, Kashoo offers some helpful features that aren't available in any other simple accounting app. This includes tracking inventory and estimating projects' profitability.
Kashoo targets the same clients as FreeAgent, but it offers much more reliable features, especially when it comes to handling taxes.
Odoo Accounting
Odoo Accounting was developed in 2005 as a cloud-based accounting solution to track and simplify managing accounting transactions for small businesses.
What Are the Key Odoo Features?
Automation of draft invoices based on sales transactions
Linked to more than 24,000 banks and online payment gateways
Account reconciliation feature
Dynamic daybook and financial reports
Ability to apply for automatic transfers
Multiple currency payments
Creates performance reports
Supports multiple languages
Various add-ons to expand the scale of your app
Tax localization for more than 14 countries
Optical character recognition to scan bills and receipts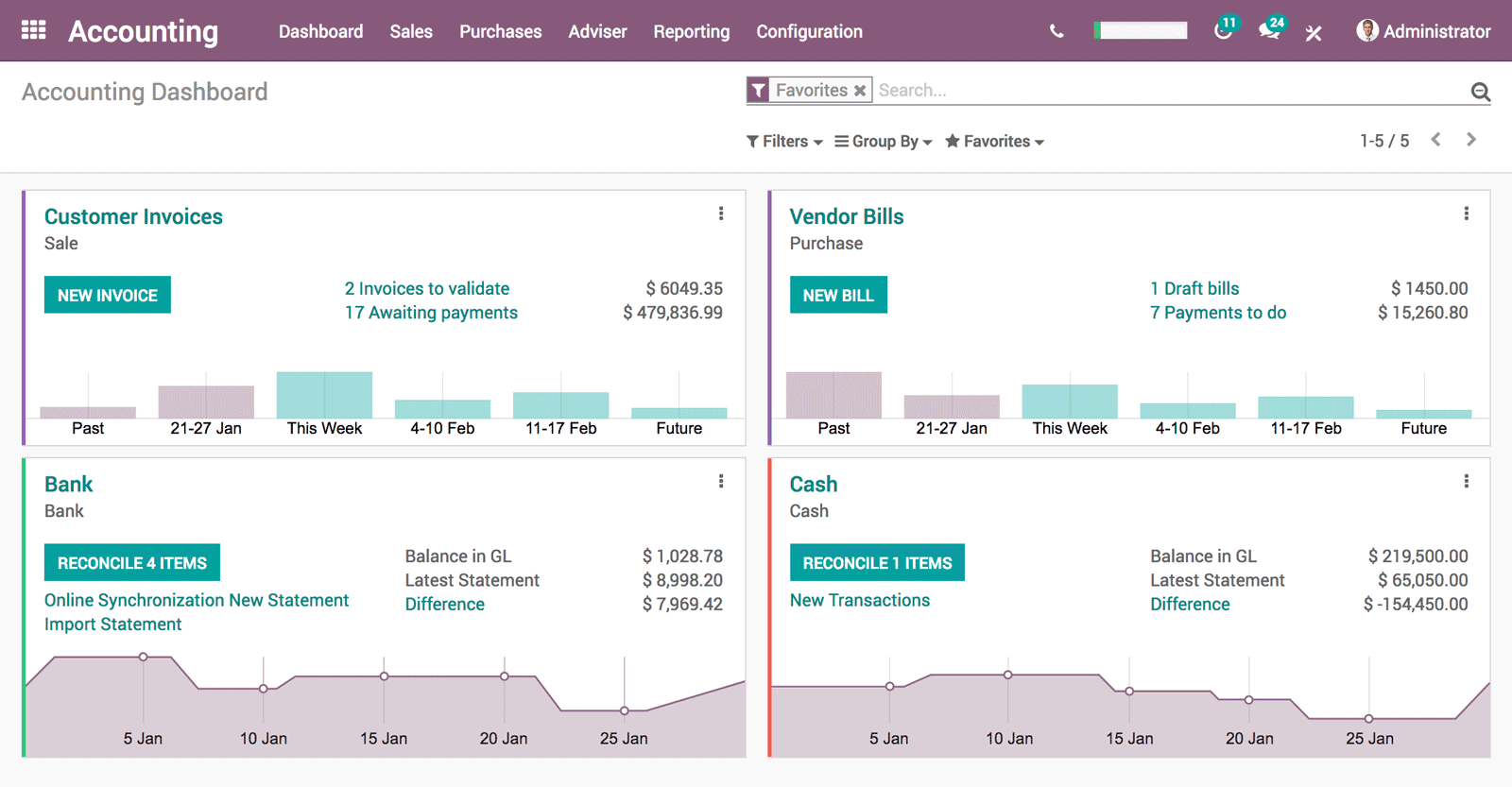 Source: Odoo Accounting
How Much Does Odoo Cost?
Odoo Accounting has a rather complicated pricing plan, as each add-on is charged separately. However, one user can access the leading app for $7.50, and there's a discount when you choose annually.
Nevertheless, there's an extensive list of add-ons for email marketing, sales, expenses, and recruitment if you need to expand your package.
Why Odoo Is Better Than FreeAgent?
Being highly scalable, Odoo Accounting helps manage the financial data for businesses of all sizes. It also offers multiple integrations and more in-depth data than FreeAgent.
Moreover, it's available in multiple currencies and languages and can handle taxes in different countries, so it's a better choice for a global business.
Drawing a Conclusion
There's no doubt that FreeAgent is a simple app for freelancers, sole traders, and small businesses. But as your company grows, you need a more extensive app to handle more complicated accounting transactions.
Luckily, there are several excellent FreeAgent alternatives that you can choose from. Take a look at them, and you'll find the right accounting solution for your business.
This shouldn't be a problem because there's a simple yet efficient way that can help you migrate all your financial and accounting data from FreeAgent using our Migration Wizard.
Frequently Asked Questions
Invoicing refers to documenting transactions between a buyer and a seller. Accounting refers to keeping, measuring, and assessing all financial data.
Invoicing is part of accounting. Other elements include income, expenses, and sales.
Both documents are sent to request payments. Invoices are sent for sales on credit, while bills are sent for up-front and immediate purchases.
FreeAgent is suitable for small businesses because it's simple. However, it lacks some essential features.
FreshBooks and QuickBooks Online are cheaper alternatives to FreeAgent. The Early Plan of Xero is also more affordable.